Options & Accessories
KEITH offers custom accessories unique to WALKING FLOOR® unloaders.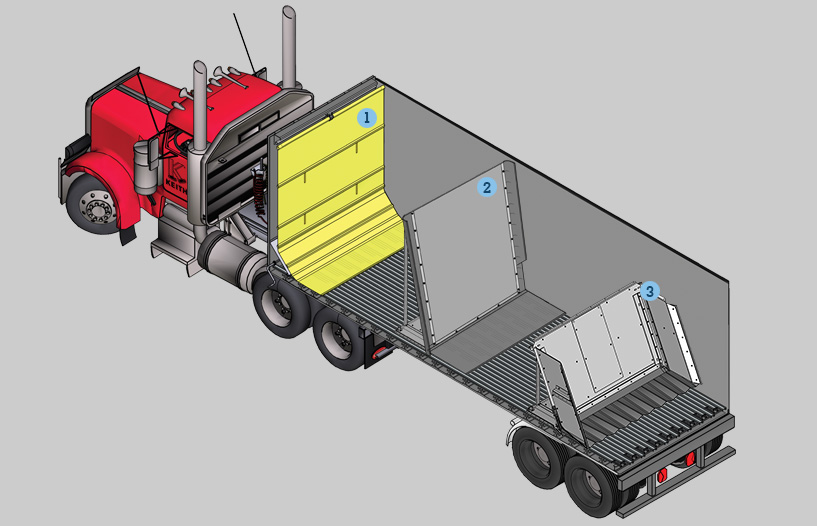 KEITH® Sweep Systems
KEITH® Sweep Systems clean the floor of the trailer as it unloads, reducing payload cross contamination. The automated system eliminates the need for brooms or manual tarps so the operator never needs to enter the trailer, providing a safer working environment.
Sweep systems are based on the floor profile and the material unloaded. For more information, download the KEITH Sweep Systems brochure or contact us.
KEITH® Remote Operation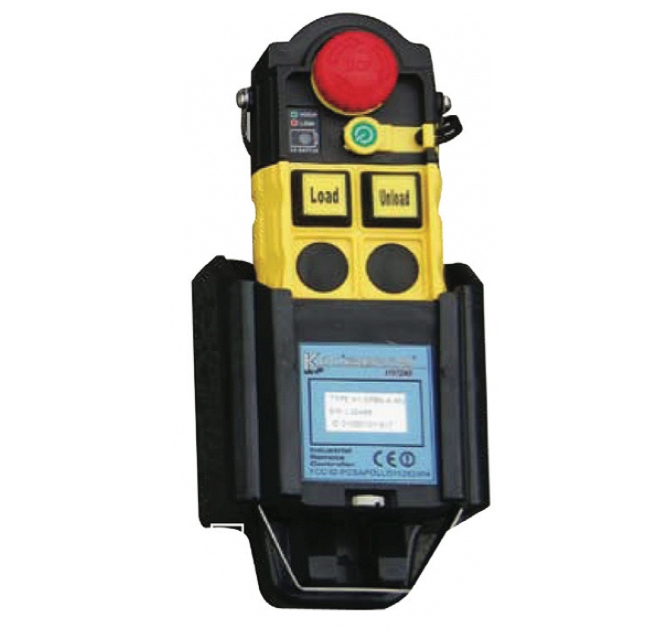 Specially designed for the remote operation of your KEITH® WALKING FLOOR® Unloader.
Works from 12-volts to 24-volts.
Multi-function systems available.
Remote junction box can be mounted nearly anywhere on the trailer.
Transmitter features internal aerial.
Equipped with Emergency Stop System (ESS).
Large Reset and Stop buttons for increased safety.
Each remote is individually coded to reduce interference.
Transmitter has self-registering system.
Range of approximately 60 meters / 200 feet.
Meets EU/FCC standards.
Support service is available.