Hydraulic Drives
Designed for maximum reliability, the hydraulic drive unit powers the slats and moves the unloader.
Drives come in a variety of sizes, depending upon capacity and tonnage requirements.
To compare capacities and features of our drive units, download the KEITH® Drive Units flier or contact us.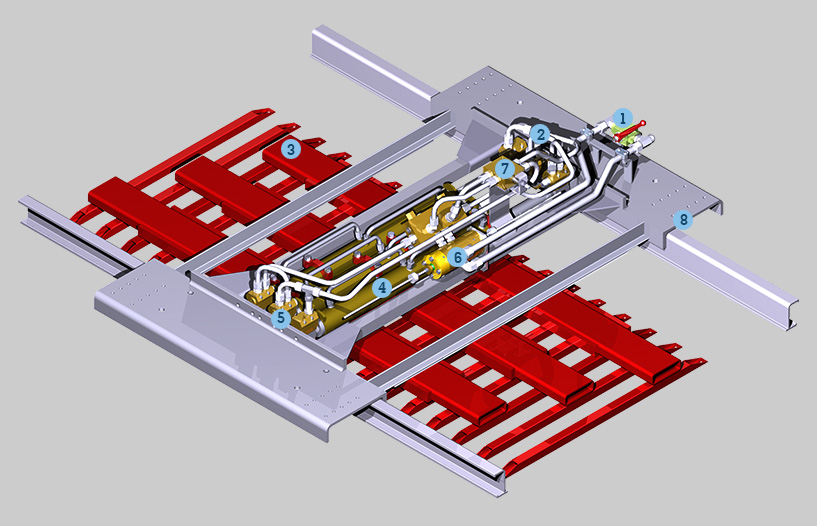 RUNNING FLOOR II® Drive Components
Ball Valve: Functions as positive on/off for drive unit.
Steel Hydraulic Tubing: Standardized design makes replacement easier.
Cross-Drives: Each moves every third slat.
Cylinder Rods: Case hardened chrome rods are used for superior wear.
Check Valve: Externally mounted for easy accessibility.
Switching Valve: Controls the reciprocating action of the floor.
Control Valve: Determines loading or unloading mode.
Drive Frame: Custom frame for ease of installation.